Yesterday was the first of October, and I hereby declared it to be not the month of Halloween, nor Fall, nor the month of Pumpkin Spice Lattes, but The Month of Shirley Jackson, because her writing is brilliant and beautiful with a touch or two of bewitching. What better reading material for October than one that puts a spell on you?
I wanted to start out slow with one of her most famous short stories, "The Lottery." It is usually required reading for middle schoolers, which is a terrible idea (like middle schoolers can appreciate any good literature) and is usually mis-taught with class-held mock lotteries and lacking any sort of cultural or historical context. But that's a post for another day. If you haven't read the story, go ahead and do so now, because spoilers lie ahead. Trust me, it won't be time wasted.
I originally thought that this blog post would be about some of the topics I touched on in my 100-page Master's Thesis: how American Cold War culture led to strict regulations of what was an acceptable lifestyle, and anyone who varied from that lifestyle was considered a threat (I'm looking at you, Red Scare). In this case, it's Tessie Hutchinson, who is late for the annual gathering and then speaks out about the unfairness of this age-old tradition that no one questions ever. No wonder she's the one (SPOILER ALERT) who is murdered in the end.
Tessie Hutchinson was in the center of a cleared space by now, and she held her hands out desperately as the villagers moved in on her. "It isn't fair," she said. A stone hit her on the side of the head.
Ralph Ellison had a story along the same vein called "King of the Bingo Game," where a man is picked to play a lottery-like game of chance in order to win money to save his ailing wife, but he fools himself into believing that, with the right push of the button, all his dreams will come true, and no longer is willing to take a chance. The audience that watches him play (or not play, since he refuses to make a move to advance the game) tires of his inaction, takes the game away from him, and beats him.
Super nice stories, I know. While there are many ways to interpret these stories, one thing is for sure. When it comes to games of chance, you can't win.
I've never been a lottery player. I don't have the best of luck.
How appropriate, then, as I'm thinking about writing a blog post about "The Lottery" that I, in fact, win the only lottery I've ever played regularly: the one where, if you win, you can purchase tickets to the Broadway smash Hamilton for $10.
There's a catch. Of course there's a catch.
You get less than 24 hours notice for the show that you're able to attend. The closest theater with Hamilton running is in Chicago, a three-hour drive. I'm a mother of a toddler with a part-time job and few daycare options.
My mother-in-law, our go-to caretaker, is up north on vacation. My mother was already planning on coming over and would probably be tickled to, instead of just visit for a few hours, watch my kid all day long, but I can't help feeling how terribly rude that would be to ask. My husband has a big project scheduled for work (kind of a rarity, to be honest, so go figure), so he can neither attend the show with me nor work from home and watch the toddler so I can go with a friend. My friend S can't go because her only childcare option–her parents–just left on vacation (although she does offer to watch my daughter if I find someone else or go alone, which is beyond sweet). My brother can't go because of lots of good reasons, one of them being a newborn; I didn't really expect him to drive two hours to my house and then another three to Chicago anyhow.
What a bad time to have good luck.
I should have known from Shirley and Ralph that I shouldn't even bother playing the game.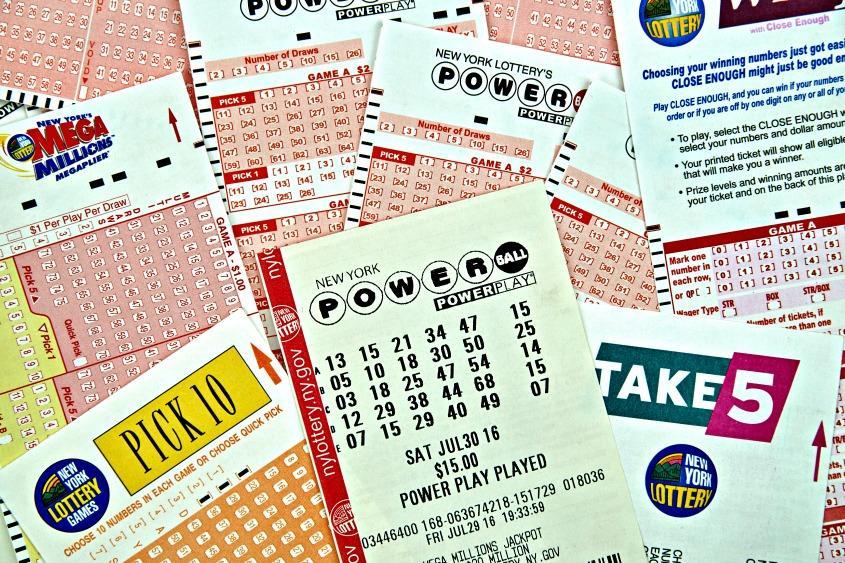 I could have made it work. I could have dropped my kid with S, who my kid adores and probably would have had a lot of fun with her two boys, and I could have gone on my own. When else might I get the chance to see this world-renowned show for so cheap? In the end, I decided that just didn't feel responsible. I didn't want it bad enough to screw up everyone's day and spend the whole day alone in my car.
I've used the excuse that "kids ruin everything," that if it weren't for my daughter, if it weren't for S's lack of childcare options, if it weren't for my brother's newborn, there wouldn't have been a question if I were going, and I would have had my pick of who I wanted to go with. Spontaneity does kind of fly out the window when you're a parent.
But really, being a parent just brings focus to perspective. I didn't care enough about that show to drop my daughter somewhere for the day, to cancel on my mother, to go off on my own. There was too much to sacrifice. And having a lot to sacrifice is an indication of how much you have to lose, and if you have a lot to lose, then that means you've won in your life.
I've won. Even though I lost this, I've won.